Welcome to Jay Viggars, our new Business Development Associate!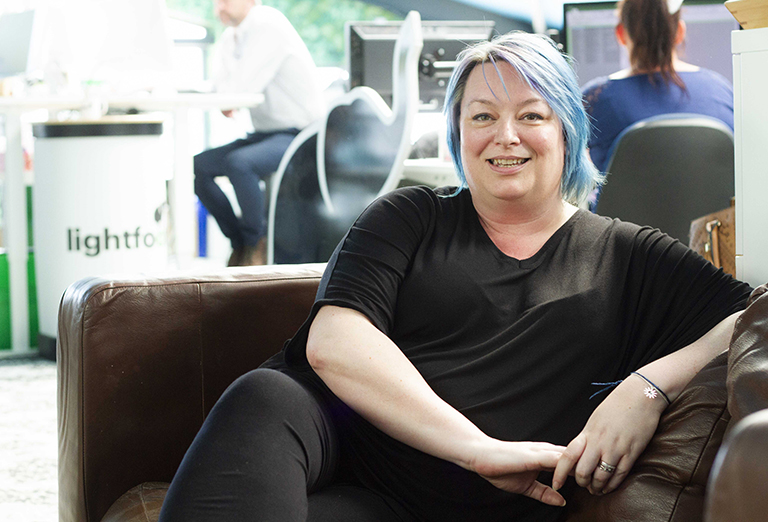 It seems like every week we announce another new starter at Lightfoot, and the Sales team are the ones to blame! They've continued their impressive track record of recruiting great talent with the latest addition to their team – Jay Viggars in the role of Business Development Associate.
Jay will work from home in Stoke-on-Trent, focusing on lead generation for the Sales team. She will be a Lightfoot evangelist, sharing the wonders of our technology and rewards platform with more businesses.
"I like this side of sales – it's the interesting bit where you get to gauge people's interest without having to focus on aftercare."
Jay got into sales after a self-described "midlife crisis", deciding to leave her career as a Credit Controller for something more exciting. Happily, Jay discovered she was actually very good at it and has worked in telesales ever since – including for a telematics business, so she should have no problem explaining how unique Lightfoot is.
That midlife crisis did also culminate in the late-night eBay purchase of a sports car – "We put in such a low bid, we never thought we'd win… Then we did! It's like driving a Go-Kart!"
Apart from the occasional impulsive sports car purchase, Jay enjoys spending time with her husband, Weston, and daughter, Elliana, doing outdoorsy things such as camping and hiking. If she's not trekking around the Potteries, Jay can be found in the cinema – she says her dream job would be a film critic!
Perhaps most importantly, though, one of Jay's favourite pastimes is making cheesecakes based on chocolate bars (!!!) Recent highlights have included Oreo, Galaxy, and Peanut Butter Cups… Do you think we could persuade her to work at least one day a week at Lightfoot HQ?
Welcome to the Lightfoot family, Jay! You might not be our newest new starter for long…
Read more new starters blog posts: